The foundation of the city of Venice begins on March 25, 421, and it is precisely on that date that tradition claims the first stone of the Church of San Giacomo di Rialto was laid.
It is precisely this year that March 25, 2021 celebrated the 1600th anniversary of the city's foundation, in reality, it is important to underline that it is a year full of celebrations and events that honor the city of Venice and that they also want on the one hand, to mark a sort of restart following particular events that have occurred in recent years.
The celebrations began in December, when for the occasion the Rialto Bridge was dressed in video projections depicting the great performers who designed the nerve center that unites the two banks of the Grand Canal and the protagonist of trade and exchanges.
Then followed the New Year's concert of the Teatro Stabile del Veneto, a wide and quality cultural initiative, we then think of the numerous redevelopment initiatives of the greenhouses in Venice (behind Piazza San Marco) transformed into libraries and made accessible to the entire population.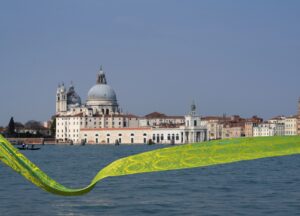 The historic Tessitura Rubelli for the event also donated a pure silk damask called "San Polo", the so-called "son" of the precious "San Marco" damask which has been preserved for over a century.
Finally, we arrive at the day long awaited by all Venetians: the day of the anniversary of the foundation of the city. A day of celebrations inside the Basilica of San Marco, conferences and seminars.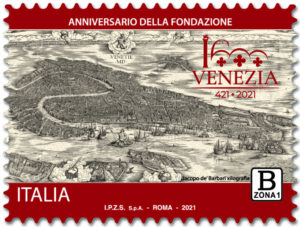 But that's not all, Reyer contributed thanks to the creation of a "special edition" T-shirt dedicated to the city and which incorporates the logo created for the 1600 years, this to symbolize the strong bond between the sports club and Venice. Poste Italiane has also issued the commemorative stamp of the city depicting a woodcut by Jacopo de 'Barbari, "The Bird's Eye View of Venice" dating back to 1500 and preserved (with its original matrices) at the Correr Museum.
Many other events are scheduled to pay homage to our splendid city and we will be happy to tell you about them as soon as possible.