Have you ever had the opportunity to enter an ancient pyramid or a pharaoh's tomb?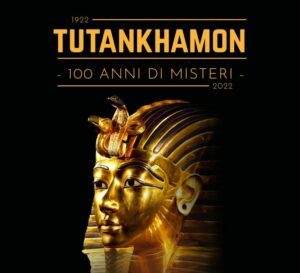 On the occasion of the 100th anniversary of the discovery of the tomb of one of the most famous pharaohs in history, in Venice, more precisely inside the fourteenth-century Palazzo Zaguri in Campo San Maurizio (Sestiere di San Marco), the exhibition will be set up starting from 29 October "Tutankhamun, 100 years of mysteries".
The exhibition promises great and wonderful treasures, set up by Venice Exibition in the 36 exhibition rooms distributed on the five floors of the building, will make all visitors experience the emotions of the first archaeological discoveries dating back more than a century ago.
The location of Palazzo Zaguri will be the backdrop to the story of the life and secrets of one of the most famous pharaohs in history. To book tickets, visit the website of Italmostre.
To park and reach the exhibition directly from the mainland, Marive offers you two solutions: you can reach San Marco with an exclusive and private shuttle service (discover all)
or reach the Fondamente Nove using the convenient Linea Rosa service departing from the car park once an hour from 09:00 to 18:00.
To book the parking and the exclusive shuttle service, consult the dedicated section.
To book the parking and the navigation service fill out the form here and choose whether to pay locally or directly online.