On the occasion of the 35th edition of the Venice Marathon, the 30th Exposport Venicemarathon Village was also inaugurated, the so-called "home" of the runners of the important Venice marathon.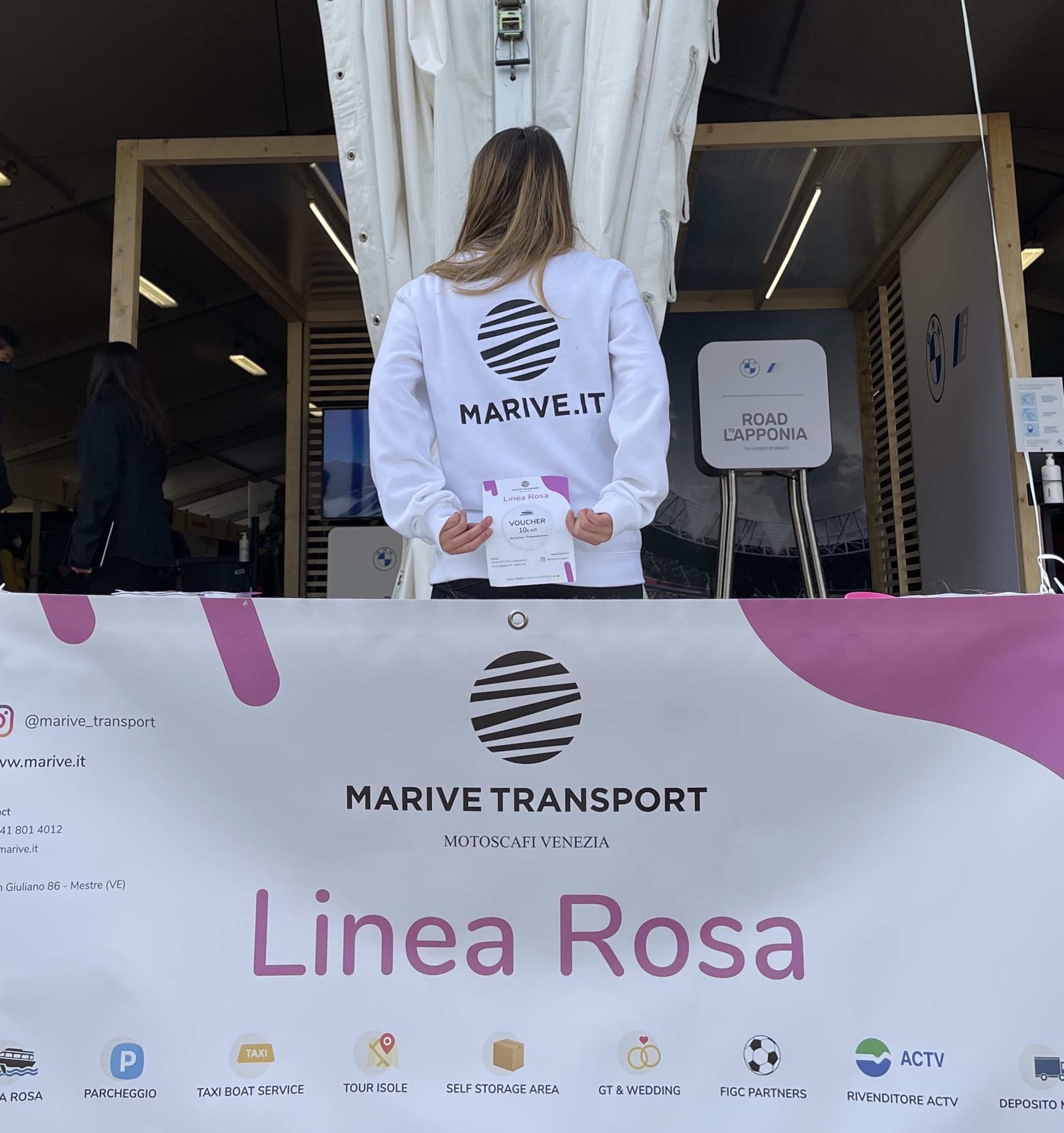 For 12 years now, the Expo has been a guest of the San Giuliano Park, this is the place where the runners have presented themselves to collect the bib, the race pack and to visit many exhibiting companies in the sports, tourism and wellness sectors. and free time.
It is on this occasion that Marive, together with many other companies operating in the Venetian area, presented itself and participated in the event: all the participants in the village were given vouchers to access the Linea Rosa service and reach Venice directly from San Giuliano at the price dedicated to customers who book online.
This was an important milestone for the world of Marive, which increasingly aims to make its service known to residents and to collaborate in favor of building an increasingly compact social fabric.